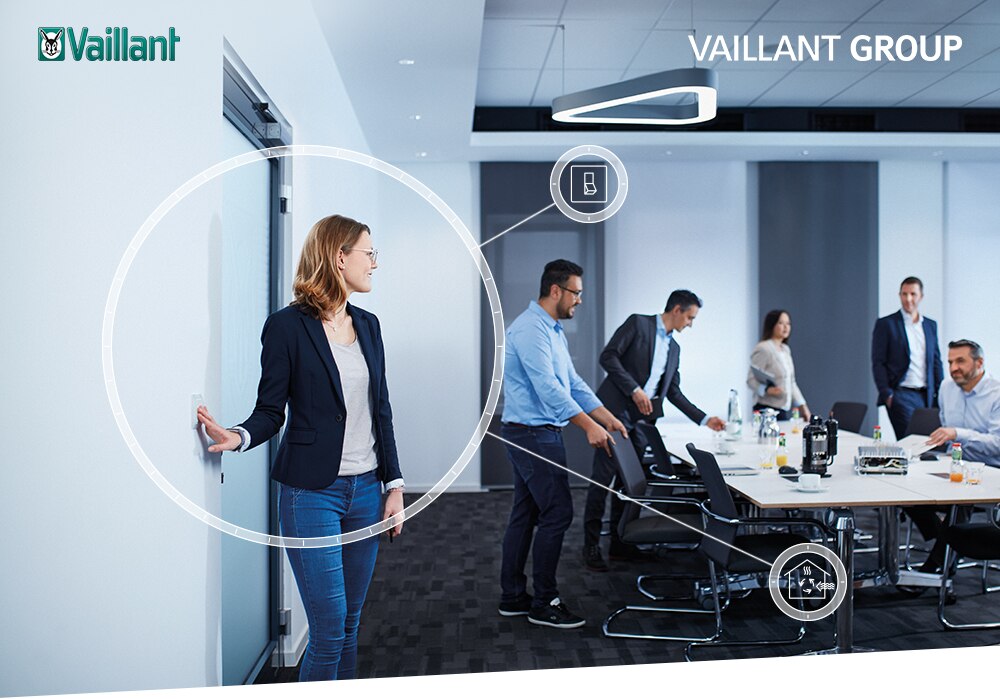 WORKING AT VAILLANT GROUP.
TAKING CARE OF A BETTER CLIMATE.



Developing one of the most efficient heat pumps on the market. And turning the lights on only when needed.
Both count. Both are us.

Product Manager Calefacción y Renovables
WHAT YOU WILL DO
Conocimiento de Mercado: Es responsable de mantener actuali-zado su conocimiento del mercado y de la competencia.
Estrategia:Trabaja en la definición e implementación del road map de producto..
Lanzamiento de productos: Dentro de los trabajos para la imple-mentación de productos realiza estudios de viabilidad y de posicionamiento, gestiona con la empresa el desarrollo de producto y genera los entregables para las redes comerciales.
Formación interna: Es responsable de la generación de argumentos comerciales para las redes de ventas sobre los productos de su responsabilidad.
Estudios: Es responsable de analizar el posicionamiento de precios de venta y los márgenes conforme a los descuentos estable-cidos así como la elaboración de los informes que sean necesarios para la toma de decisiones por parte de la Dirección.
Previsión de ventas y Planificación de stocks: Planifica los procesos de lanzamiento y retirada de productos (phase-in y phase-out). Colabora con los responsables de ventas y canales y del área de logística en la realización de las previsiones mensuales de ventas y stock.
Presupuestos: Propone y prepara el Budget anual de las familias de su responsabilidad así como el Business Plan. Realiza su seguimiento en ventas y rentabilidad y su evolución.
Informes y reporte: Es responsable de reportar la información requerida por la dirección en los temas relacionados con la gestión y la evolución de las familias de producto de su responsabilidad
 
WHAT YOU BRING ALONG
Titulación Superior, preferiblemente ingeniero con conocimientos complementarios de negocio y marketing
Se valora el conocimiento del sector y la experiencia en la gestión comercial y de producto así como el ejercicio de puestos de similar responsabilidad
Castellano correctamente hablado y escrito, nivel universitario.
Inglés hablado y escrito con nivel C1
Excel y PowerPoint como usuario avanzado (tablas dinámicas, búsquedas verticales, formulación, gráficos, etc).
 
WHAT WE OFFER
"Las marcas tienen una trayectoria reconocida y eso nos aporta seguridad."
"Trabajamos en una conciencia sostenible."
"Los valores corporativos están muy presentes (espíritu emprendedor, confianza, integridad y pasión) y favorecen mi trabajo."
"Siento que la empresa se preocupa por el bienestar de los trabajadores y trabajadoras."
"La formación es continua."
"El ambiente de trabajo y el compañerismo son excelentes."
(Quotes from the employees)
 
Carmen Iglesias
+34 94 48 96269
carmen.iglesias@vaillant-group.com

Join our team of 13,000 colleagues from more than 50 countries who work every day for a better climate – for people at home and the environment. We work on large-scale, innovative and strategic projects. With small, everyday gestures so that we can all play our part. Act global, work global. And become part of a global team. We sell our products in around 60 countries, using ten production and development sites in six European countries, as well as China.
Working for us makes you responsible for the future – your own, and that of our planet. We can offer you excellent conditions.
Apply now »