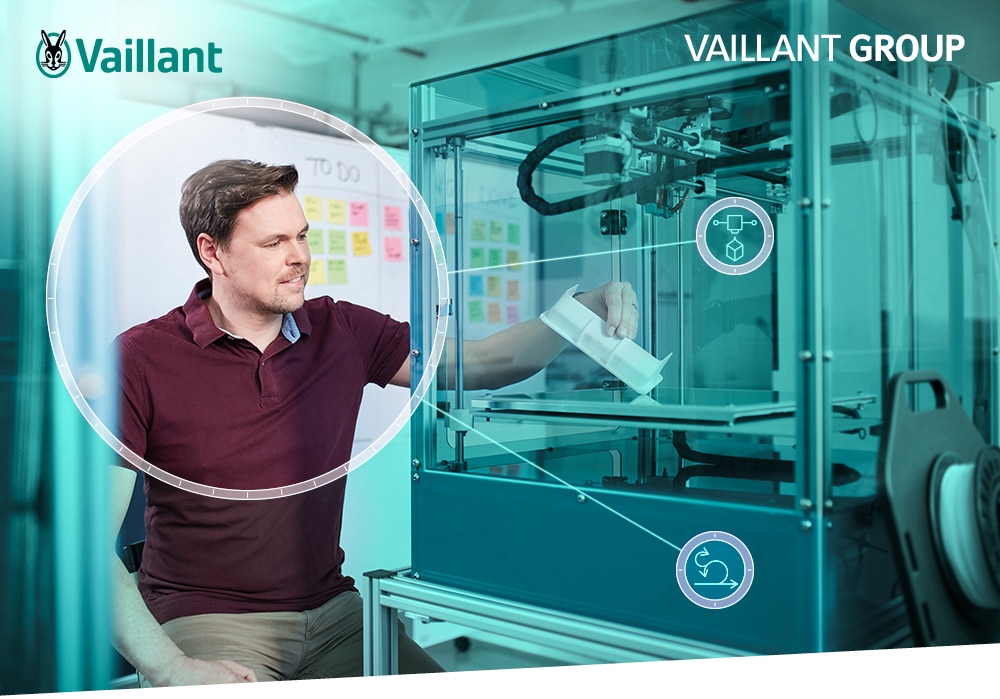 WORKING AT VAILLANT GROUP.
TAKING CARE OF A BETTER CLIMATE.



Printing our own 3D prototypes. And becoming more agile in every dimension of our daily work.
Both count. Both are us.

Trade MKT Specialist
WHAT YOU WILL DO
As a bridge between regional sales team and central, this role will help to monitor market dynamic and competitor movement by having close communication with sales force and regional sales manager.
Collect pricing info, sales volume of internal sales as well as external competitor.
Do VOC (voice of customer)  to understand the requirement from distri-bution channel and internal sales team from product to sales operation.
Track Monthly Sales data of Tier2 and do analysis
Sell-out price management. Sell-in discount and rebate management.
Support and manage local showrooms (new showroom set-up, retrofit/maintain old one). Sales material management.
Support promotion campaign driven by HQ, responsible for coordination and implementation with local regional team.
Work with Regional sales manager to develop necessary sales promotion specifically for the region/province, with support from HQ. 
Guide and manage sales promotion initiated by dealer.
Manage promotion expense to maximize the business effect.
Coordinate with central leads management specialist to conduct the implementa-tion locally.Drive and push for achievement of KPI on leads mgt among all dealers. 
Support central channel marketing to organize training or other activity with distribution channel and establish effective communication between both side.
Support event needed for "influence channel", eg decoration designer.
WHAT YOU BRING ALONG
At least 3-5 years experience in channel marketing or trade marketing. Experience in HVAC industry or similar B2B2C industry is preferred
Be creative on sales campaign
Acumen of business sense, and can think out of the box.
Good communication skill.
Be capable to drive project and deliver result.l
Good analysis(excel) and presentation skill to sell new concept or ide-as.
Quick learner with new product / market knowledge.
Business oriented and customer oriented.
Creative, self-motivated and self-organized, open-minded, honest, team-worker
WHAT WE OFFER
Very good working atmosphere. Meaningful development opportunities.
The company holds employee activities frequently.
The company provides the systematic global training to improve the employee's technique and service ideas.
Rigorous working style, humanized management policy, harmonious team atmosphere, strong cohesion, and these kind of unique features inspire me to go forward and contribute to the development of the company.
Mengrui Zhang
+86 10 85932565
mengrui.zhang@vaillant-group.com
Company: 
Vaillant Group (China) Heating, Cooling and Enviro
The Vaillant Group is a global market and technology leader in the fields of heating, ventilation and air-conditioning technology. Join our team of 14,000 colleagues from more than 50 countries who work every day for a better climate – for people at home and the environment. We work on large-scale, innovative and strategic projects. With small, everyday gestures so that we can all play our part. Act global, work global. And become part of a global team. We sell our products in around 60 countries, using ten production and development sites in six European countries, as well as China.
Working for us makes you responsible for the future – your own, and that of our planet. We can offer you excellent conditions.
Apply now »