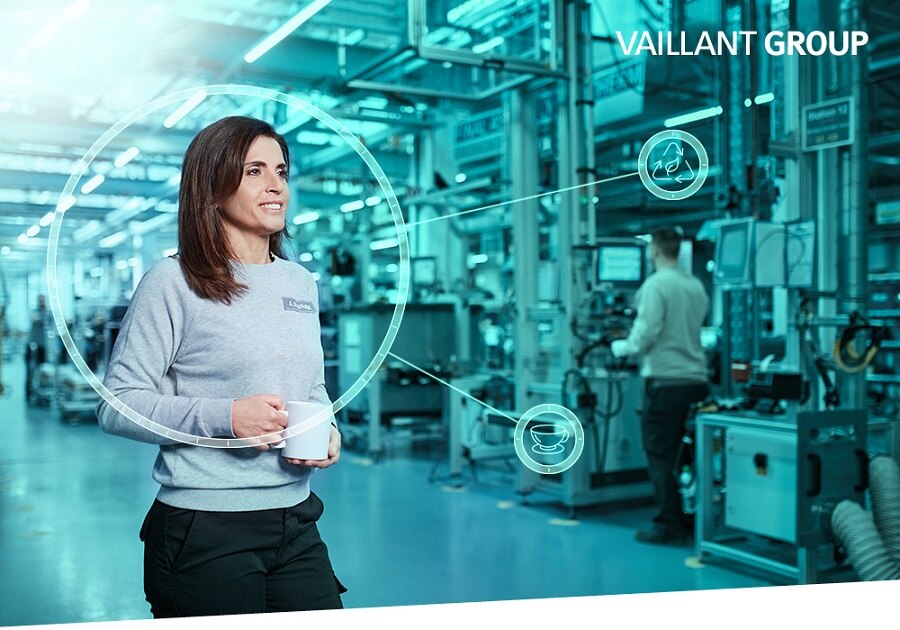 WORKING AT VAILLANT GROUP.
TAKING CARE OF A BETTER CLIMATE.



Making an impact with innovative products from reusable materials. And abstaining from plastic coffee cups.
Both count. Both are us.

Innovationsingenieur Applikation
WHAT YOU WILL DO
Selbstständiges und termingerechtes Überarbeiten, Konzipieren und Auslegen von Baugruppen und Einzelteilen (z.B. Kabelbäume, Sensoren, Stecker) nach gültigen Vaillant-Richtlinien sowie Freigabe von Baugruppen und Einzelteilen
Planung, Durchführung, Auswertung und Absicherung von Tests und Simulationen zur Ermittlung der System-eigenschaften, insbesondere der Praxistauglichkeit aller relevanten Bauteile
Aufbau/Dokumentation von Unterlagen (Spezifikationen, Testplanungen und Testreports) inklusive Koordination mit den angrenzenden Bereichen bis hin zur Serienreife
Planung, Durchführung und Auswertung präventiver QS-Methoden (FMEA, PSP, Fehlerbaumanalyse etc.)
Informationsaustausch mit beteiligten Bereichen sowie Kooperationsverhandlungen mit Zulieferern zur Erreichung der Kosten-, Qualitäts- und Terminziele im nationalen und internationalen Umfeld
Analyse von Produktfehlermeldungen aus den Märkten, Werken und dem Service inklusive Rückwarenunter-suchungen
Ableitungen von technischen Informationen (TIs) bzw. Informationsversorgung der Kundendiensthotline
WHAT YOU BRING ALONG
Erfolgreich abgeschlossenes Studium zum Ingenieur (m/w/d) oder vergleichbar (Master) mit Fachrichtung Elektroingenieurwesen oder Mechatronik sowie mindestes 3 Jahre Berufserfahrung
Kenntnisse in Qualitätsmethoden und -tools, gute Software Skills (Matlab Simulink, LabView, AutoCAD o. ä.) verbunden mit guten Hardware-Kenntnissen (analoge/digitale Schaltungstechnik oder vergleichbar) sowie Erfahrung mit Simulation und EMV
Sie haben sowohl fachliche als auch methodische Kompetenzen sowie sehr gute Deutsch- und Englischkenntnisse in Wort und Schrift
Sie haben Spaß an der Arbeit in internationalen Entwicklungsteams und bringen sowohl Teamgeist als auch Flexibilität, Engagement und Organisationsvermögen mit
Entschlossenheit und Durchsetzungsvermögen sind wichtige Erfolgsfaktoren für Sie
Lust, unsere digitale Zukunft voranzutreiben
WHAT WE OFFER
Wir sind Teil der Lösung. Denn unsere hocheffizienten, umweltfreundlichen Technologien schonen Ressourcen und reduzieren langfristig CO2-Emissionen
Mehr als 15.000 Mitarbeiter tragen täglich dazu bei, dass Vaillant weltweit zu den führenden Anbietern in der Entwicklung nachhaltiger Produkte und Lösungen im Bereich Heiztechnik zählt
 
Tobias Weber
+49 2191 182 401
tobias.weber@vaillant-group.com
Vaillant Group
The Vaillant Group is a global market and technology leader in the fields of heating, ventilation and air-conditioning technology. Join our team of 14,000 colleagues from more than 50 countries who work every day for a better climate – for people at home and the environment. We work on large-scale, innovative and strategic projects. With small, everyday gestures so that we can all play our part. Act global, work global. And become part of a global team. We sell our products in around 60 countries, using ten production and development sites in six European countries, as well as China.
Working for us makes you responsible for the future – your own, and that of our planet. We can offer you excellent conditions.
Since we work climate-neutrally, we can only process online applications. Let's save the climate together and avoid paper applications.