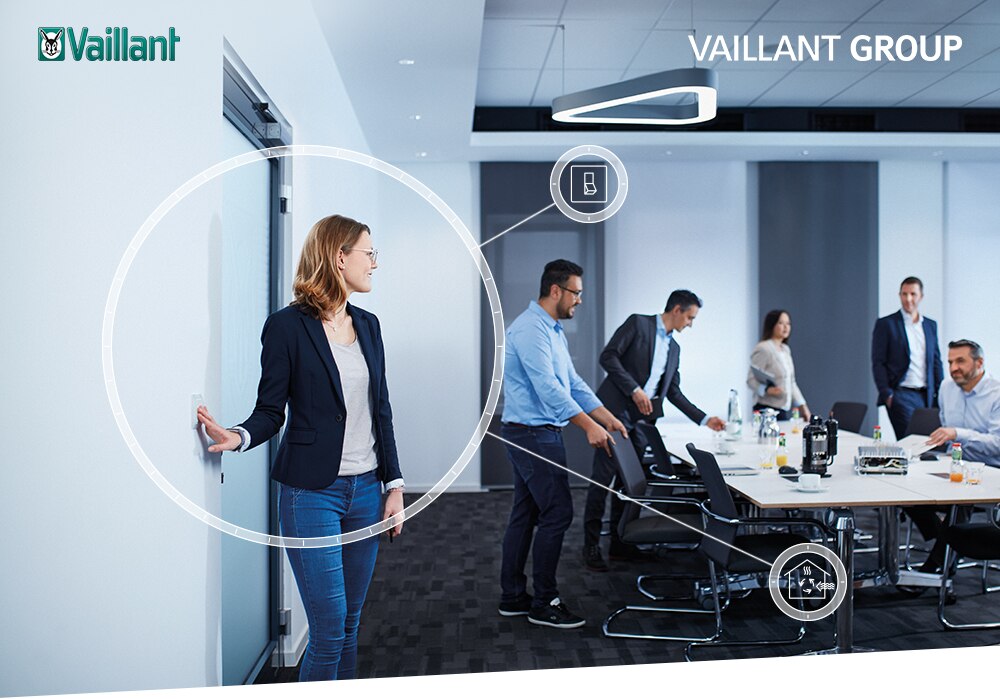 WORKING AT VAILLANT GROUP.
TAKING CARE OF A BETTER CLIMATE.



Developing one of the most efficient heat pumps on the market. And turning the lights on only when needed.
Both count. Both are us.

Prescriptor/a comercial para Ingenierías e Instaladoras
WHAT YOU WILL DO
Con base en A Coruña y en dependencia del Director Regional, promoverá el desarrollo comercial, la prescripción y la venta de productos a los clientes actuales y potenciales visitando a ingenierías/arquitecturas/promotoras/constructoras en el ámbito de la climatización e instaladores de bombas de calor de la zona (llevará la gestión comercial directa de este tipo de instaladores), a fin de detectar oportunidades de venta y lograr el cumplimiento de los objetivos asignados en la zona.
 Planificación, realización de visitas tanto en cuentas activas como en proceso de captación de nuevos clientes/instaladores de bombas de calor
Capacidad de realizar e interpretar estudios técnicos en el ámbito de la climatización doméstica.
Después de formación previa por la empresa, capacidad de ofrecer cursos de contenido técnico
Atención a consultas y resolución de incidencias comerciales y técnicas a ingenierías e instaladoras. 
 
WHAT YOU BRING ALONG
Titulación de Ingeniería técnica o superior. Altos conocimientos de bombas de calor y la instalación de las mismas. Valorable capacidad para realizar estudios y cálculos de instalaciones.
5 años de experiencia previa en puestos como comercial técnico similares.
 Habituado al uso de herramientas informáticas de Office y herramientas de cálculo de programas de climatización
Persona dinámica, con capacidad de relación, buena interlocución, y proactividad y empuje comercial.
WHAT WE OFFER
"Las marcas tienen una trayectoria reconocida y eso nos aporta seguridad."
"Trabajamos en una conciencia sostenible."
"Los valores corporativos están muy presentes (espíritu emprendedor, confianza, integridad y pasión) y favorecen mi trabajo."
"Siento que la empresa se preocupa por el bienestar de los trabajadores y trabajadoras."
"La formación es continua."
"El ambiente de trabajo y el compañerismo son excelentes."
(Quotes from the employees)
Carmen Iglesias
+34 94 48 96269
carmen.iglesias@vaillant-group.com

Join our team of 13,000 colleagues from more than 50 countries who work every day for a better climate – for people at home and the environment. We work on large-scale, innovative and strategic projects. With small, everyday gestures so that we can all play our part. Act global, work global. And become part of a global team. We sell our products in around 60 countries, using ten production and development sites in six European countries, as well as China.
Working for us makes you responsible for the future – your own, and that of our planet. We can offer you excellent conditions.
Apply now »